Automated Hardware Management
Faster and more secure than alternative IoT computer systems (e.g. Linux)
A functional programming language (XCSL) is provided
to develop firmware and applications.
Completely Redesigned Resource Management
New computer system significantly enhances:
Cybersecurity
Performance
Data Reliability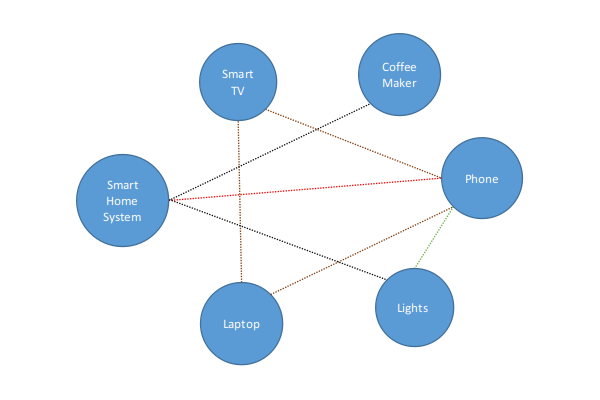 Decentralized Network Communication
XCS can use many of the current standard networking protocols and also implements a new decentralized networking protocol (S-CHIRP).
This new system for local area networks allows users to isolate devices into separate networks as sensible. In the picture (left),an example configuration is shown, where each color can represent a different network cluster.
XCS (Alpha Release) Arriving Soon!

Success! You have been signed up successfully!
Sorry! You have entered an invalid E-mail.
Notify Upon Release